Effects of the recent Google Algorithms Changes?
Guest Post
Google algorithms recently have undergone changes to help get rid of low quality websites, also known as web spam. Part of an ongoing effort by the web search giant Google.
The updates have made big changes in how quality websites are winning more traffic with higher rankings. This means you'll need to become familiar with how these changes affect website visibility and SEO concepts.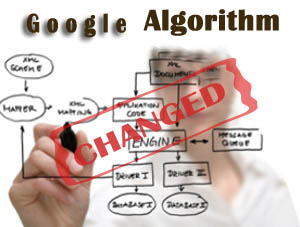 Improving SEO Techniques
Understanding the effects may help in coming up with better SEO strategies to improve website content and ranking.
When changes are conducted concerning Google algorithms it may change the visibility of your website including the amount of traffic and visitors you obtain.
In the past, websites with low quality content manipulated rankings and basically, getting an advantage over websites with quality content.
In other words, those who worked hard developing content for their site that is considered useful and valuable would see lower rankings during Google searches.
It's been noted that Google makes changes to the algorithm multiple times throughout the year. Those who develop websites or are search marketers may learn dates of when such changes take effect.
What is so significant about algorithms and their changes?
So what is so significant about algorithms and their changes? The changes are made through updates that penalize websites for having old out-of-date content, spam or other issues that may cause a poor web experience for visitors. Such updates may include scanning a website to evaluate ads and how many are on the site.
Too many ads may tell Google that visitors to the site may not have a pleasant experience. Some of the sites may be considered to have poor linking qualities.
Others may have poor usage of SEO, meaning they have content with lots of keywords (also known as keyword stuffing) instead of having quality content with keywords combined.
Bloggers, website owners and businesses who have webpages may need to make changes to their SEO techniques in order to maintain or increase web traffic, while monitoring how many visitors come to their site.
Techniques such as social bookmarking, comment posting and article submission may help in keeping up with Google algorithm changes. Changes include Panda which has been in effect since February 2011 which helps track duplicate and stolen content.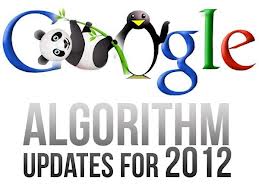 It also helps track down sites with high ads and low content of quality. Penguin is another change that went into effect in April 2012. This features tight restrictions on web optimization, content spamming and stuffing of keywords within content.
Google claims the main purpose behind the changes is to improve internet usage. Plus, the changes work to help people find valuable information.
At the same time they claim it helps reward people who follow through with quality web content with higher rankings and better search engine placement.
Some changes made by Google may help improve web experience such as Knowledge Graph. This is a unique visual change that allows web searchers to preview a webpage before actually clicking on the link to visit the site.
To stay on top of changes it helps to keep your keyword usage in check by making sure they are being used properly instead of being "stuffed" into content (either written or with images). Diversify your links with domains that feature quality content, update website with fresh content and review your webmaster tools. Try to avoid content spinning and cloaking.